Experiment data can be exported using the Export data tab on the Pioreactor site.
You can retrieve datasets from any previous experiments, including from all experiments simultaneously using the <All experiments> option at the bottom of the list.
Select your experiment from the drop down menu.
Select the datasets you would like to download.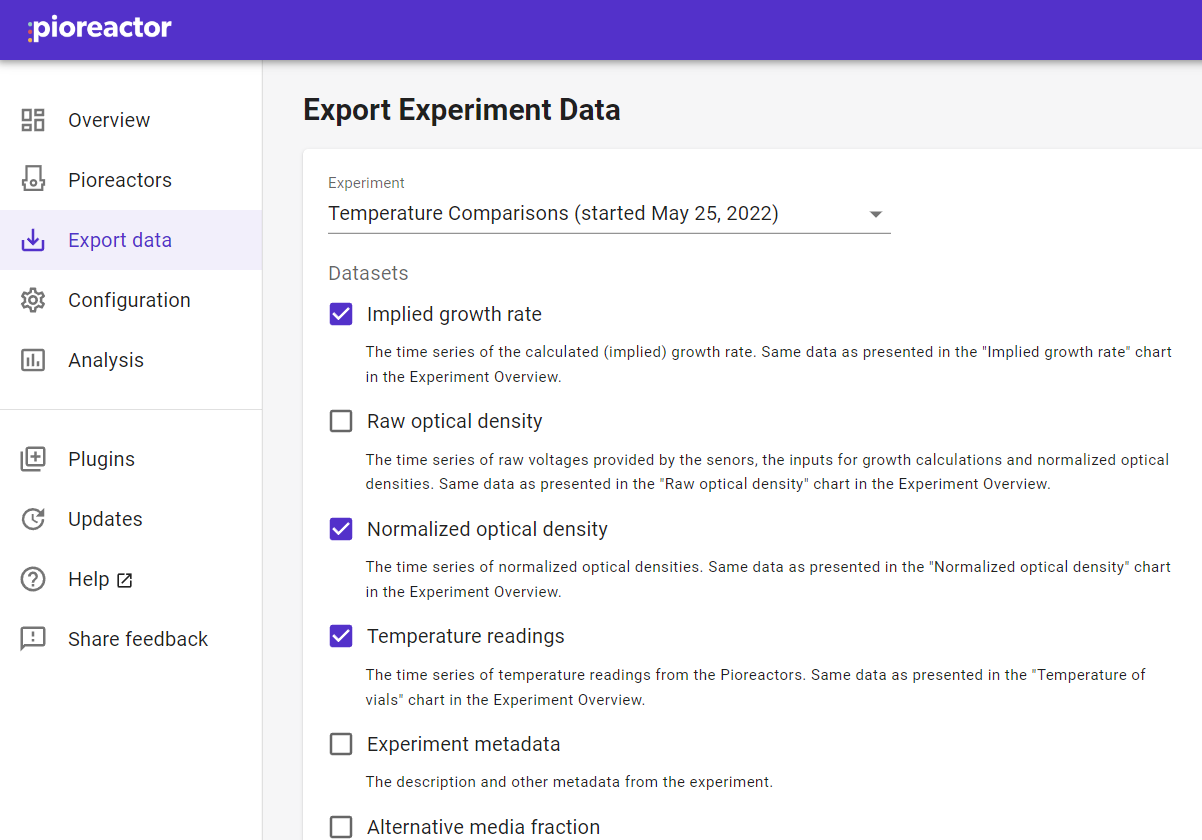 Scroll to the bottom and click the Export button to download the raw data as .csv files.
note
Is a dataset not available in the list? Is there a specific data point you'd like but can't find? Feel free to ask about it on our forums.